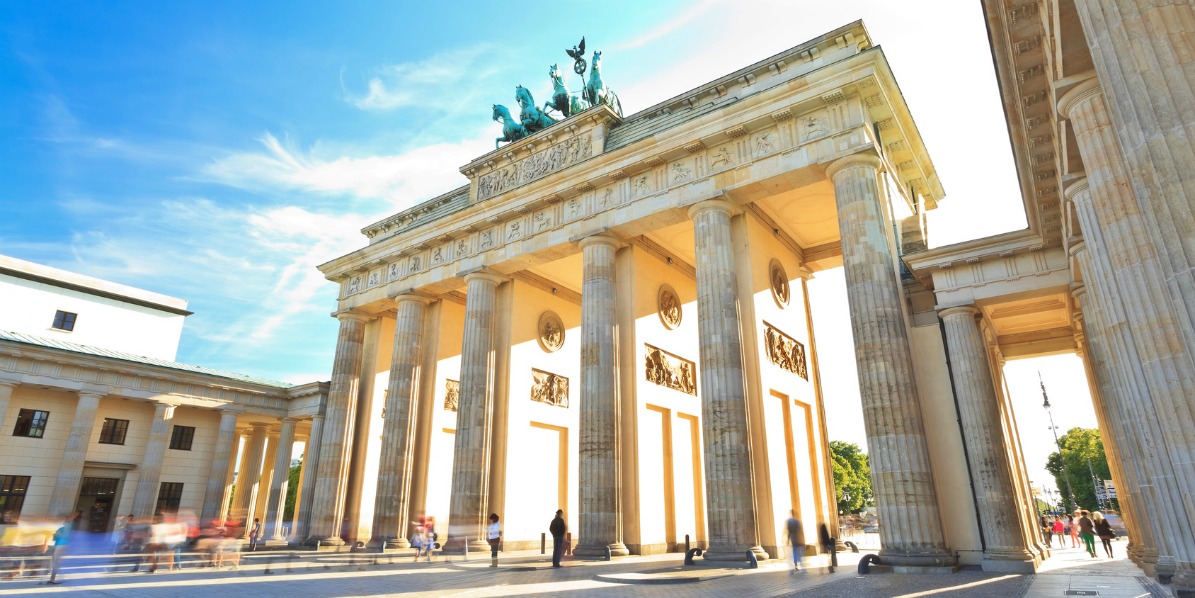 Gaining German language skills is an important part of working in Germany. Here is an outline of the steps that non-German doctors need to follow in order to work in German hospitals, clinics and medical practices.
Demographic changes mean that a shortage of German doctors is looming, especially among general practitioners, paediatricians and other specialists in rural areas.
At the same time, doctors from abroad may be attracted to Germany as a place to complete their specialist training or further their knowledge, or may simply see better opportunities for work and lifestyle there.
After completing their tertiary education, junior doctors in training are entitled to an EU Blue Card, making it easier to obtain a residence permit for people in occupations that have a shortage of applicants. However, doctors need to obtain a German license to practice medicine ('Approbation'), which involves the steps outlined below.
Step 1: demonstrate German language skills
Anyone who wants to work in Germany as a doctor, dentist, pharmacist or psychotherapist must have sufficient oral and written German language skills for both professional and informal use.
The first step is to provide evidence of oral and written language skills at level B2 or C1 of the Common European Framework of Reference for Languages.
This may be followed by the patient communication test ('Patientenkommunikationstest'), which is mandatory in some parts of Germany. The Marburger Bund, which represents the interests of doctors in Germany, has published a list (in German) of the requirements for German language skills for non-German-speaking doctors in the various Federal States.
See the blog post on doctor-patient communication in Germany for more details about German language acquisition for medical practitioners, plus relevant links.
Step 2: submit the required documents
Doctors then need to arrange for their medical diplomas to be recognised. The first point of contact for this is the approval authority ('Approbationsbehörde') for the Federal State where the doctor would initially like to work. The Marburger Bund publishes a list of approval authorities (in German) for the various Federal States. For example, in Baden-Württemberg, this is the Stuttgart Regional Council ('Regierungspräsidium').
You can request a list of the required documents from the approval authority. This may include a degree certificate, the course content, a Certificate of Good Standing ('Unbedenklichkeitsbescheinigung') or a police clearance certificate. Official German translations of these documents must be submitted to the approval authority. You can obtain translations of official documents from authorised or publicly appointed and sworn translators, who can be found in the database of translators and interpreters provided by the State Justice administrations. The database contains details of translators for various languages and is available in English.
The approval authority will usually also require certified copies of the original documents. You can have copies certified at the town hall, at local authority offices or by notaries public.
Step 3: licence to practice medicine ('Approbation')
The approval authority uses the Anabin qualification database in the approval process. Candidates can use the database themselves to check whether their qualifications are likely to be approved.
Medical degrees from EU and certain other countries are recognised in line with the Bologna criteria. If the candidate has obtained a licence to practice medicine in a country outside the EU, the approval process will include demonstration of the necessary language skills plus an additional equivalence or knowledge test with a panel of physicians.
Before taking this test, doctors from non-EU countries can apply to a suitable clinic to work as a trainee. They may work in this role for several months in order to develop their language skills, learning both medical and everyday terms, as well as increasing their knowledge of the German health care system.
After obtaining their licence to practice medicine, doctors must register with their State Medical Chamber ('Landesärztekammer').
Alternatives: obtaining a temporary professional permit or working as an EU service provider
International doctors, pharmacists, psychotherapists and other health professionals from non-EU countries who only want to work in Germany temporarily can apply for a professional permit ('Berufserlaubnis'), which is valid for up to two years, rather than a license to practice medicine. This professional permit is limited to a particular time and place. More information can be found on the website for the district government of Upper Bavaria, for example (in German). The regulations may vary from state to state.
Doctors from other EU countries who are only working in Germany temporarily – for example, as a locum, as part of a research project or in a teaching role – are covered by the regulations for EU service providers and must register with the relevant authority. Prospective employers should be able to provide more information on this topic.
Conditions on the licence to practice medicine
A licence to practice medicine is only granted for a particular state, rather than for the whole of Germany. If you want to treat patients in another state, you will need to register with the relevant State Medical Chamber ('Landesärztekammer'). Your previous licence is usually recognised in these cases.
More information for international doctors:
Frequently asked questions by foreign physicians, Marburger Bund, the association for privately and publicly employed doctors in Germany. [Link updated 21 Jan 2017]
Legal framework, EU:
Recognition of professional qualifications under Directive 2005/36/EC of 7 September 2005
Directive 2008/C 137/07 (PDF download)
Online service to check EU qualifications in the health sector and other regulated professions
Medical profession – permit for temporary practice
(Notes on obtaining a temporary professional permit without a license to practice medicine, with links, in German)
General recommended reading with lots of information and addresses relevant to becoming a doctor (in German): Alexander Kugelstadt: Berufseinstieg Arzt. Schattauer, Stuttgart 2014.
Please note that neither Imke nor Jayne has a commercial relationship with any of the organisations mentioned above.
By Imke Brodersen, English-German medical translator. Translated by Jayne Fox, German-English medical translator and editor. I'd love to hear your thoughts on this article. Head over to Google+ or Twitter to continue the conversation!